Marat Daukayev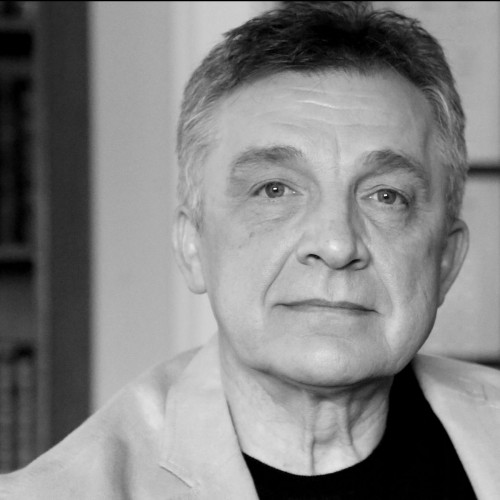 Marat Daukayev received his professional training at the Vaganova and Perm Ballet Schools. In 1972, he won the Bronze Medal at the Varna International Ballet Competition. He was subsequently invited to join the Kirov as a soloist where he was quickly promoted to principal dancer. During his 20 year career he danced the leading male roles in the complete repertoire of classical ballets with numerous international ballet tours. He has also performed in both film and television. St. Petersburg audiences loved him for the brilliant technique and exceptional dramatic ability that he brought to his roles.
Gabrielle Epifano
Gabrielle began her training under the direction of Bretislav Weidlich, former soloist with the National Ballet Theater in Prague and graduate of the Rimsky Korsakov Conservatory. Gabrielle has performed as a guest artist with a number of local companies in such productions as Don Quixote, The Nutcracker, Paquita, and Les Sylphides. She has also taken several courses on music theory, kinesiology, pedagogy, and ballet history at the University of Utah. Gabrielle has been studying under Marat Daukayev and dancing at MDSB since 2011 and is very excited to now be a part of the faculty.
Alison Hickey Chen
Alison introduced to Classical Ballet in Chile at age 6 at the Virginia Bezanilla Dance School. Her passion for dance expanded into a variety of dance techniques, such as Afro- Brazilian, Jazz, Modern, and Contemporary dance. She attended the Izidor Hundler Conservatory in Chile and also the Broadway Dance Center in NYC. At age 18 she began training in Occupational Therapy School to work with children with special needs. Her education in childhood development has given her the tools to create and implement dance programs that allow children to engage in dance of all kinds.
Camille Kappelman
Camille is from Seattle, Washington and began her training with Christine Juarez, Jill Adomaitis, and Deborah Hadley. She studied extensively under Nina Danilova and Misha Tchoupakov. Camille received her BFA in ballet at the University of North Carolina School of the Arts pairing her classical training with courses in Anatomy and Physiology, Pedagogy, Dance History and Music Theory. While attending UNCSA, she danced with State Street Ballet, performing in productions of The Nutcracker and Don Quixote. Camille is currently a faculty member at the Gabriella Foundation. Additionally, she is a certified yoga instructor and a Certified Strength and Conditioning Specialist (CSCS).
Ryan Lee
Ryan is a native of Colorado and began dancing at the age of 11. At 14, she fell in love with the Russian style of ballet and began to study ballet exclusively, enrolling in International Ballet School under the direction of Mark and Sandra Carlson. While there, Ryan studied Russian ballet and character dance under Slava Mesropov. Ryan then joined Colorado Ballet's studio company where she danced for two years. She has been a freelance artist since 2015 and has performed with Zikr Dance Ensemble and as a Guest Principal with Denver Ballet Theatre. Since moving to Los Angeles in 2017, she has been taking class with Marat Daukayev and is overjoyed to continue to share her love of Russian ballet with her students at MDSB.
Regina Park
Regina is a graduate of Kirov Academy of Ballet, where she studied under the close guidance of Alla Sizova and Yelena Vinogradova.  She was also recognized as Honor Student for two consecutive years at Regional Dance America/Pacific Festival, where she was awarded a full scholarship to Orlando Ballet School and Washington Ballet School. Regina's professional career began as she joined Sacramento Ballet as a guest artist in George Balanchine's Serenade and Ron Cunningham's Nutcracker. She was also a founding member of American Contemporary Ballet in Los Angeles. Regina received a B.A. in World Arts and Cultures-Dance from UCLA and is also a certified Pilates instructor.
Wendy Quinn
Wendy is a native of Oklahoma and has been dancing since the age of 4. She won the title of Miss Dance Oklahoma and received full scholarships to San Francisco Ballet, Dallas-Irving Ballet, and Ballet West, among others. Wendy has performed across the United States and in 1986 received a scholarship to study with Joe Tremaine and moved to Los Angeles. She discovered Pilates in 2000 and became a trained and certified Pilates instructor soon after. Her many clients include Olympic Gold Medalists, celebrities, and dancers. She joined the faculty of Marat Daukayev School of Ballet in 2010.
Daphne Zneimer
Daphne is a native of Los Angeles where she trained with Los Angeles Classical Ballet and Marat Daukayev School of Ballet. Daphne graduated with a B.F.A in Ballet Pedagogy from the The Hartt School, University of Hartford. While there, she was featured in La Bayadere, Sleeping Beauty, works by Martha Graham, and as Juliet in Jean Grand-Maitre's Romeo and Juliet. Daphne also studied with ABT, the Kirov Academy, Boston Ballet, Joffrey Ballet School and LINES Ballet. While living in LA, she performed with Royal Danish Ballet, had the feature role of Clara in The Nutcracker with Los Angeles Classical Ballet.  She has spent the last decade in San Francisco dancing and teaching.